The Community Quadrant recognises that independent schools represent a narrow segment of society and that for us to engage most successfully in an increasingly diverse, inter-connected world, we need to have an outward looking mindset.
The best relationships are built on empathy and giving and this lies at the heart of much outward looking community engagement at Bickley Park, both locally and further afield.
Boys are taught what constitutes a successful community, be it a family, a school, or wider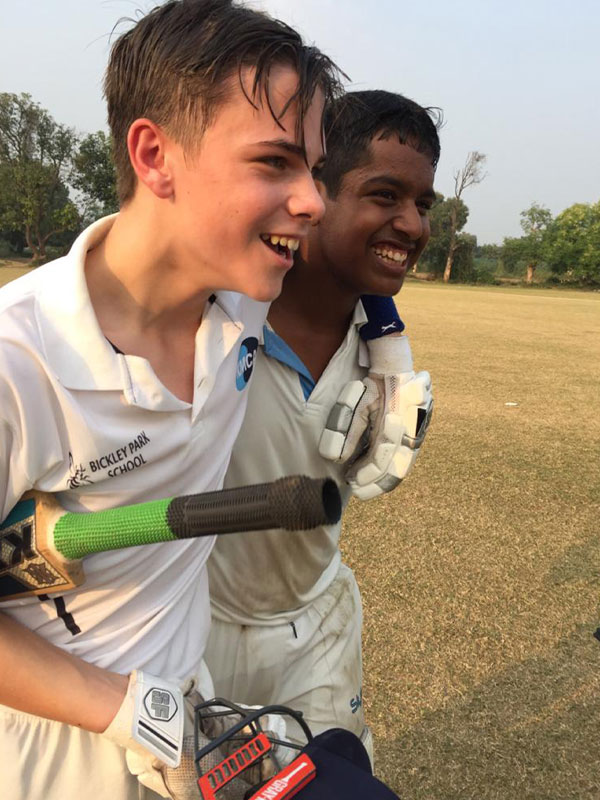 outreach. They are helped to understand that some people live very different, often challenging lives. A sense of social justice is developed in which boys are encouraged to come up with ideas for how they can serve the school and wider community. They are then encouraged to translate ideas into action.
The school is committed to helping local elderly and vulnerable people through 'Befriending' projects and also arranging for younger boys to visit local care homes. School Council also agrees on a local charity to support each term and organises fundraising activities that have helped the Bromley Foodbank and local children's wards as well as hospices.
In International outreach, the school's strong association with India has been reflected in thousands of pounds being raised to support the purchase of ventilators for the country's worst Covid affected areas, as well as donations of raincoats and shoes to help underprivileged children in the Monsoon season. Links between the Cygnus International School, Gujarat, and Bickley Park have enabled pupils to gain life-changing insights into each others' worlds through Science and Arts collaboration projects as well as cricket.