Future Schools and Results
The Next Step
Each boys' journey through Bickley Park stands them in excellent stead for what is ahead of them at Senior School.
We understand this is an important and challenging time and we provide bespoke guidance to fully support you in securing a place at the most suitable Senior School for your son.
Bickley Park offers maximum optionality for this decision.
We have a strong record of success at 11+ Grammar and Independent entry as well as 13+ entry.
There are also pre-assessment options for some Senior Schools which provide the comfort of offers in Year 6 for entry in Year 9.
Our Results
Our boys gain places to top Grammar and Independent Schools with Academic, Sport, Music and Arts Scholarships attained across the board.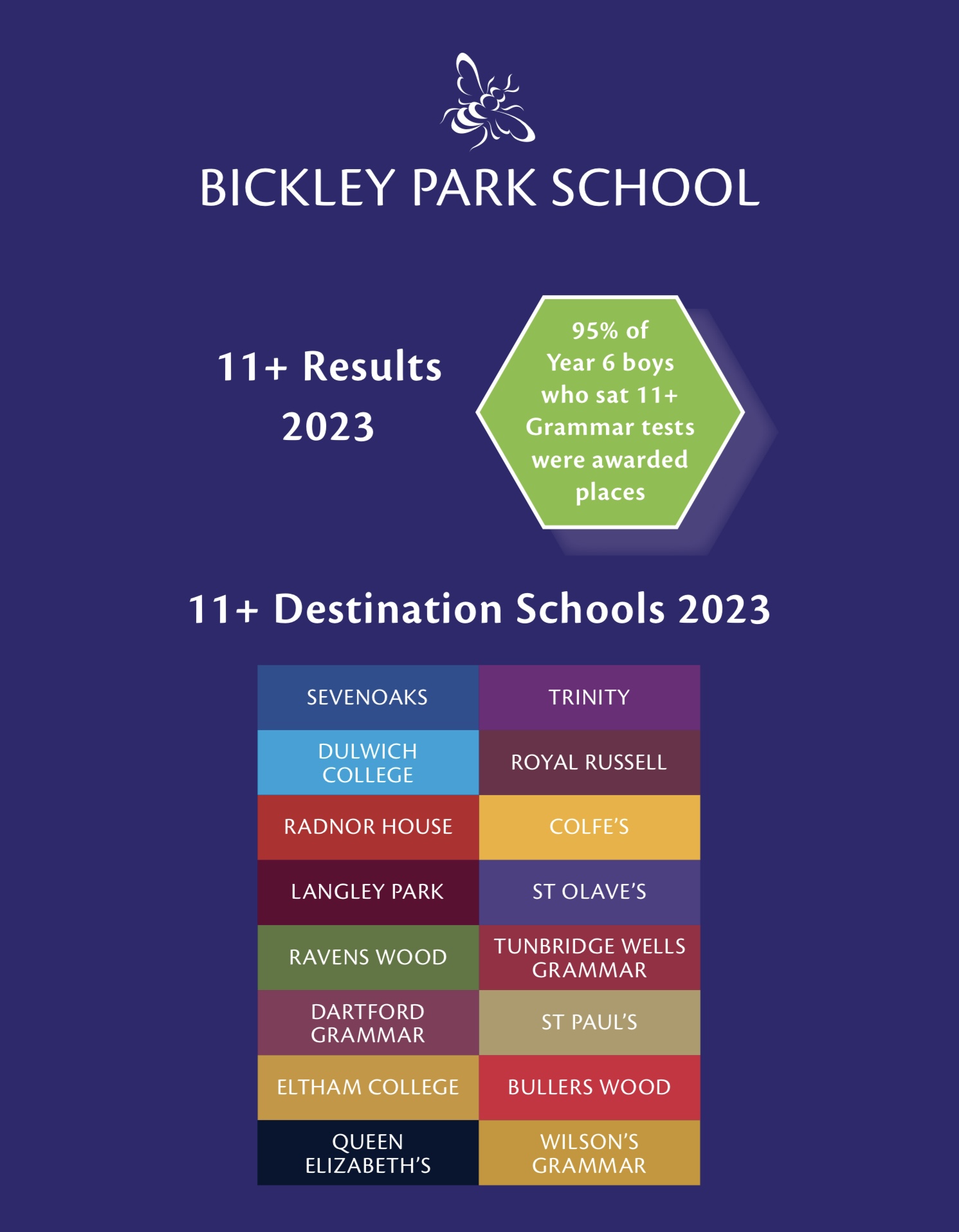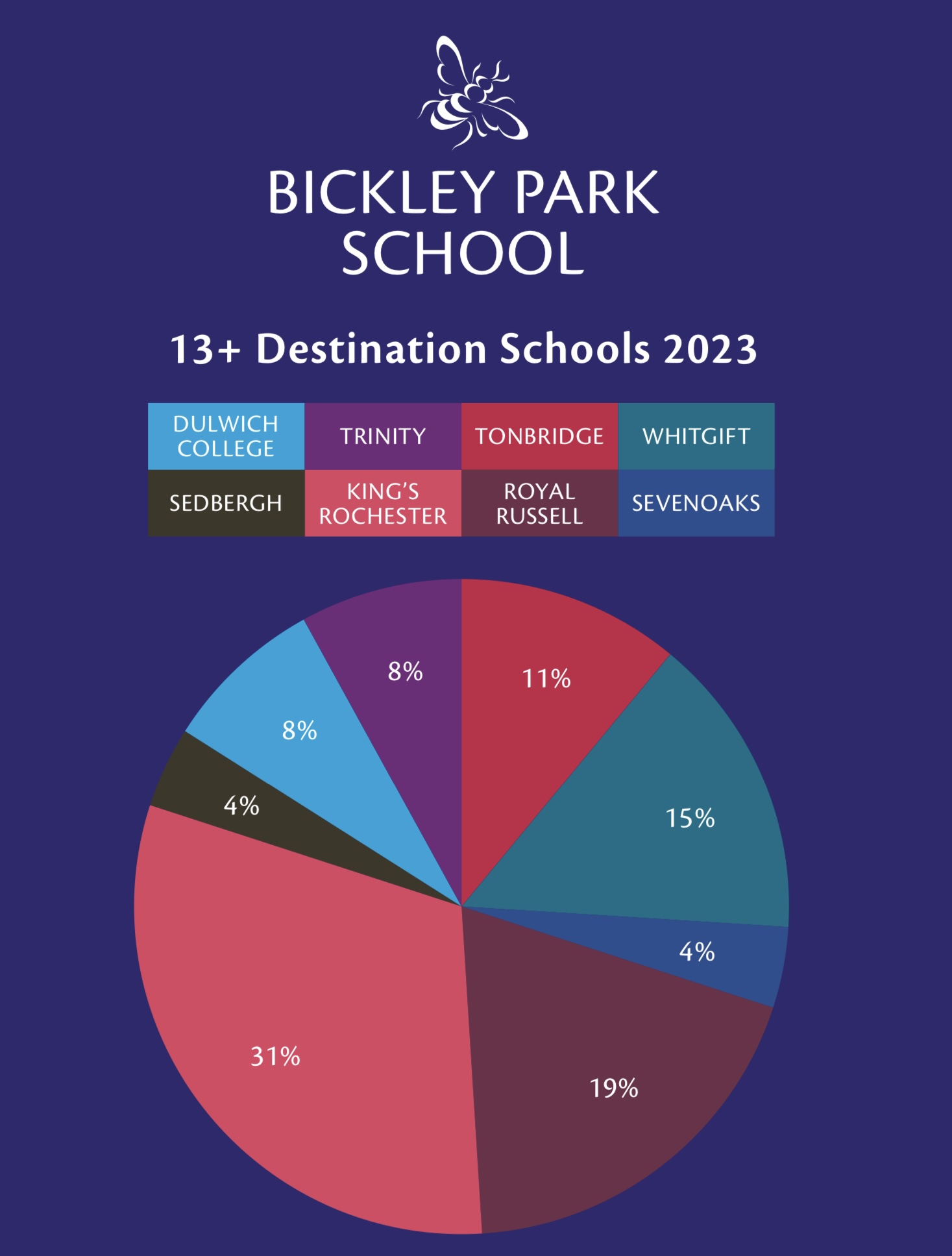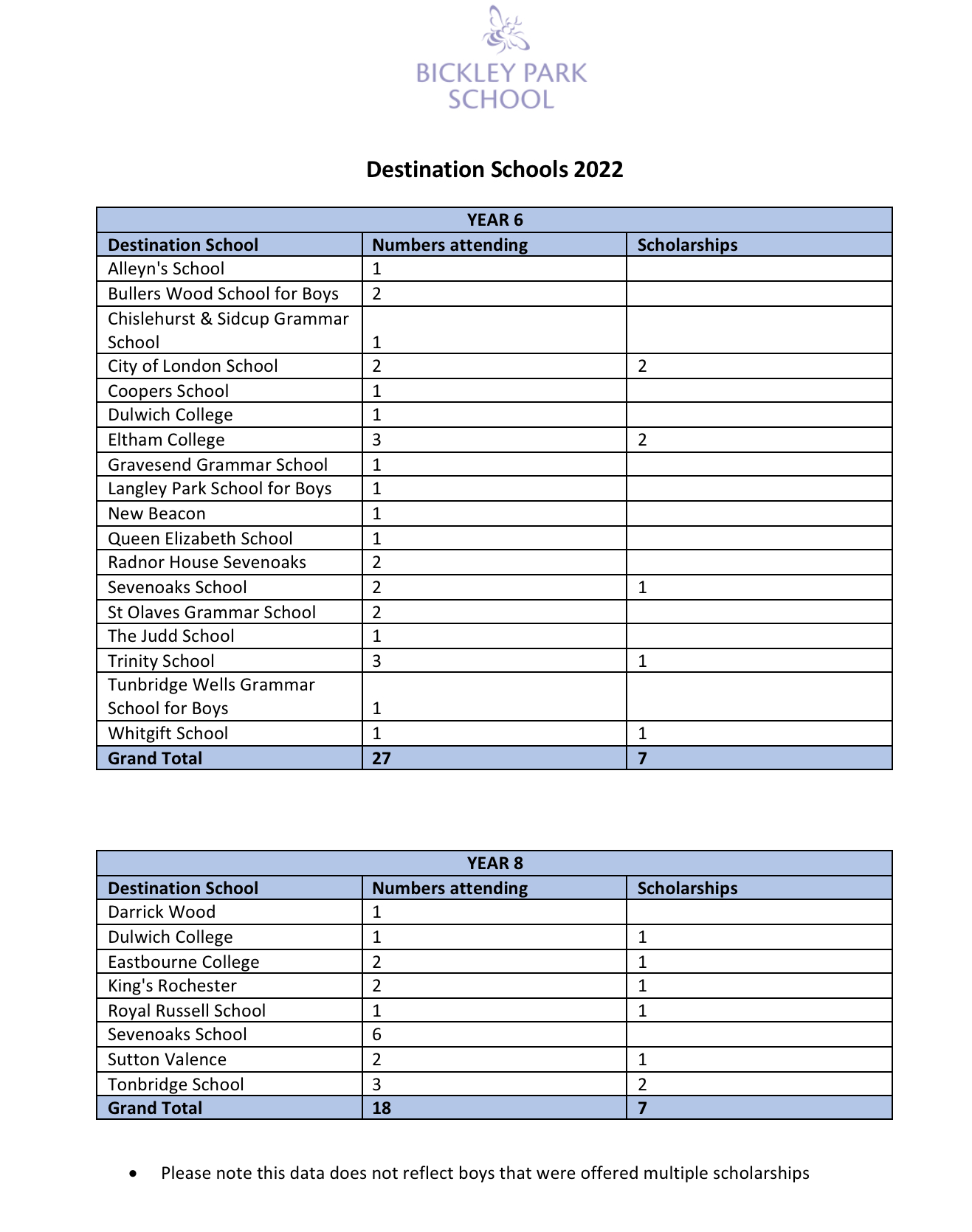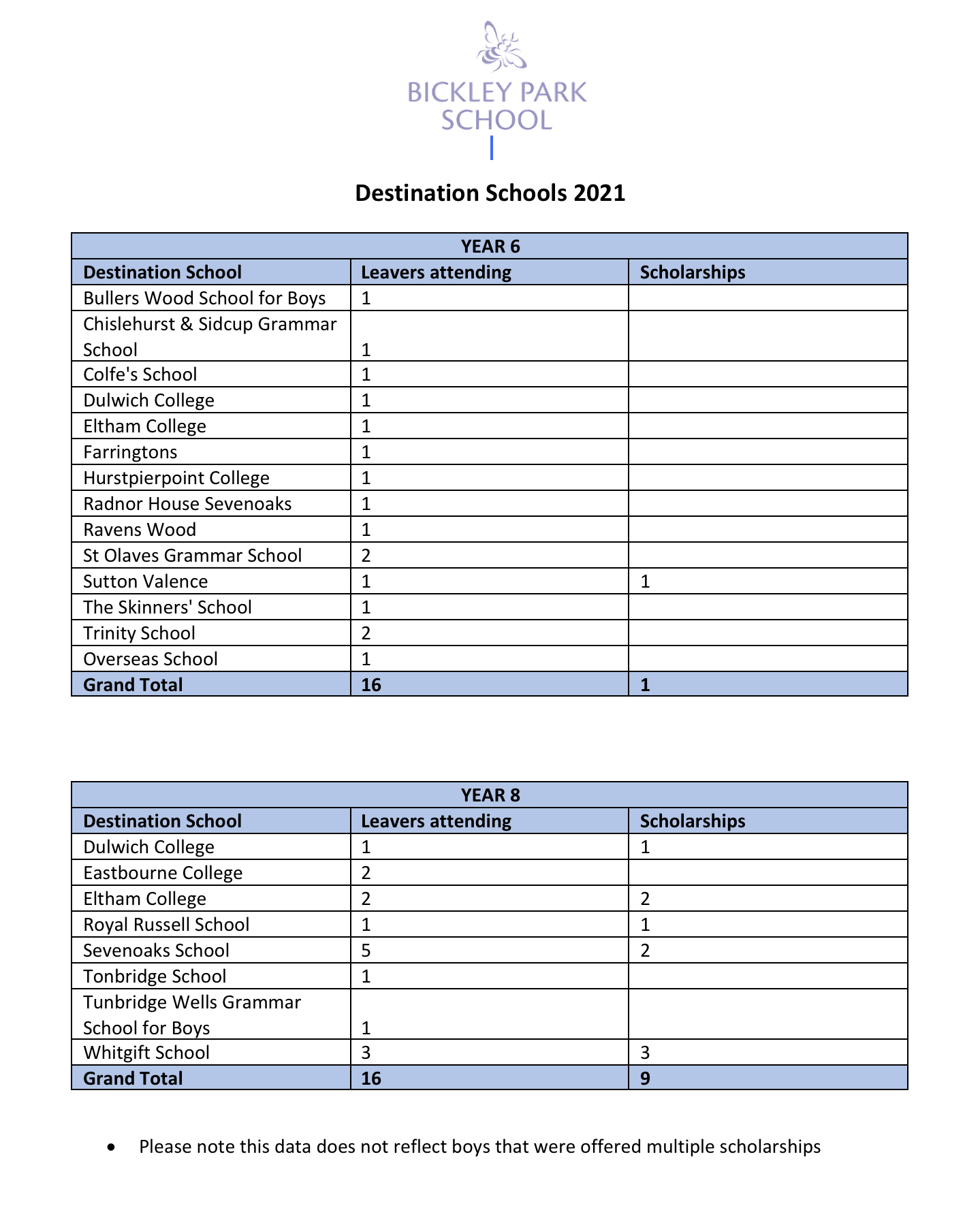 The Decision Making Process
Year 4

Autumn Term

Attend Meet The Tutor information event at Bickley Park.

Year 5

Autumn Term

Parents invited to meet with Mr Patel to discuss senior school options/strategy

Year 5

Summer Holidays

Confirm pre-assessment options in Year 6 for entry to senior school in Year 9

Year 6

September/October

11+ exams – grammar schools

Year 6

October/December

Pre-assessment tests / interviews at Bickley for entry to Year 9
Detailed reports provided to senior schools

Year 6

December/January

Receive likely letters/conditional/unconditional offers for entry in Year 9 from pre-assessment schools
10+/11+ Independent Day School entrance exams/interviewsNote academic scholarships are awarded based on performance in these papers.

Year 7

Early May

Sevenoaks candidates sit entrance examination for Year 9 entryTonbridge candidates with provisional offers sit entrance examination for Year 9 entry

Year 7

June

Sevenoaks/Tonbridge candidates receive unconditional offersNote some may be selected for scholarship route.

Year 8

December/January/February

13+ Independent Day School entrance exams/interviews (e.g. Dulwich College, Whitgift, Trinity, Royal Russell, St Dunstan's etc) Note academic scholarships are awarded based on performance in these papers.

Year 8

February/March

Independent Day School non-academic scholarship assessment.

Receive offers from Independent Day Schools

Year 8

April/May

Tonbridge/Sevenoaks Scholarship exams

Year 8

May/June

Receive Tonbridge/Sevenoaks Scholarship decisions